Want to know the best Jeremy Renner movies?  How about the worst Jeremy Renner movies?  Curious about Jeremy Renner box office grosses or which Jeremy Renner movie picked up the most Oscar® nominations? Need to know which Jeremy Renner movie got the best reviews from critics and audiences and which ones got the worst reviews? Well you have come to the right place….because we have all of that information.
Jeremy Renner is a two-time Oscar® nominated American actor.  His IMDb page shows 55 acting credits from 1995-2019. This page will rank 25 Jeremy Renner movies from Best to Worst in six different sortable columns of information. Television shows, shorts, cameos and movies that were not released in North American theaters were not included in the rankings.  This page comes from a suggestion from Helakoski that we have not had many current actors featured at UMR lately.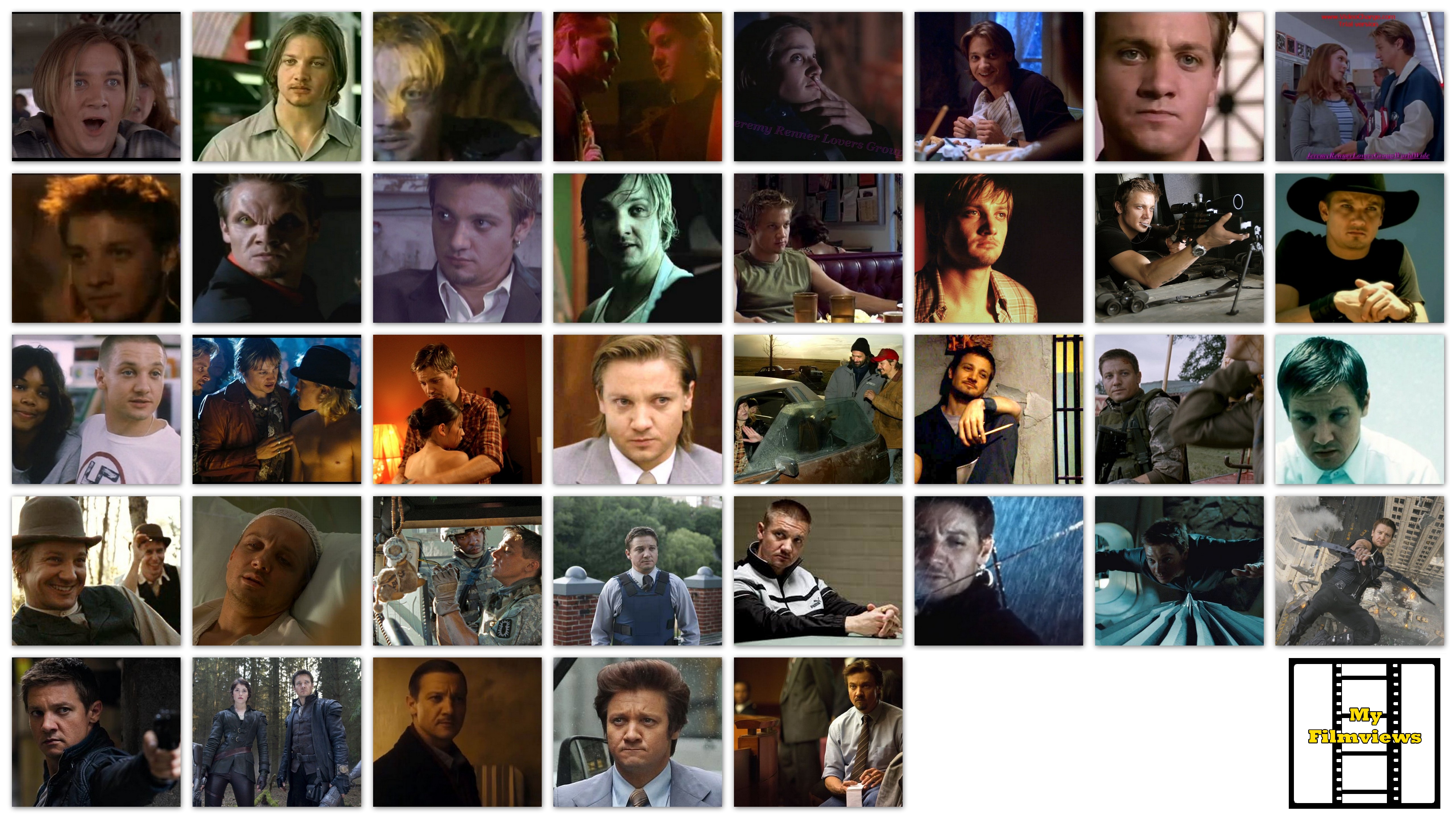 Jeremy Renner Movies Can Be Ranked 6 Ways In This Table
The really cool thing about this table is that it is "user-sortable". Rank the movies anyway you want.
Sort by Jeremy Renner movies by co-stars of his movies.
Sort Jeremy Renner movies by adjusted domestic box office grosses using current movie ticket cost.
Sort Jeremy Renner movies by adjusted worldwide box office grosses using current movie ticket cost
Sort Jeremy Renner movies how they were received by critics and audiences.  60% rating or higher should indicate a good movie.
Sort Jeremy Renner movies by Ultimate Movie Rankings (UMR) Score.  UMR Score puts box office, reviews and awards into a mathematical equation and gives each movie a score.
Use the search and sort buttons to make this page very interactive.
Stats and Possibly Interesting Things From The Above Jeremy Renner Table
Ten Jeremy Renner movies crossed the magical $100 million domestic gross mark.  That is a percentage of 40.00% of his movies listed. The Avengers (2012) is his biggest hit.
An average Jeremy Renner movie grosses $110.44 million in adjusted box office gross.
Using RottenTomatoes.com's 60% fresh meter.  19 of Jeremy Renner movies are rated as good movies…or 76.00% of his movies.  Arrival (2016) is his highest rated movie while Hansel and Gretel: Witch Hunters (2013) is his lowest rated movie.
An average Ultimate Movie Ranking Score is 40.00.  12 Jeremy Renner movies scored higher than that average….or 48.00% of his movies.  The Avengers (2012) got the the highest UMR Score while National Lampoon's Senior Trip (1995) got the lowest UMR Score.
Possibly Interesting Facts About Jeremy Renner
1. Jeremy Lee Renner was born in Modesto, California in 1971.
2. Jeremy Renner first became interested in acting through an exercise at a local police academy, which gave him the opportunity to role-play a domestic disturbance perpetrator as part of a police-training exercise for an easy $50.
3. Jeremy Renner worked as a make-up artist as he waited for his big break.
4. Jeremy Renner has been married one time and has one child.

5. Jeremy Renner has been nominated for two acting Oscars®.  He received a Best Actor nomination for The Hurt Locker and a Best Supporting Actor nomination for The Town.
6. Jeremy Renner has appeared in 3 films that have been Oscar® nominated for Best Picture: 2008's The Hurt Locker, 2013's American Hustle, and 2016's Arrival. The Hurt Locker won the Best Picture Oscar®.
7. Jeremy Renner and Clint Barnes/Hawkeye in the Avengers movies.  When it is all said and done…Renner will have played Hawkeye in 6 different movies (counting cameos).
8. Check out Jeremy Renner's career compared to current and classic actors.  Most 100 Million Dollar Movies of All-Time.
Academy Award® and Oscar® are the registered trademarks of the Academy of Motion Arts and Sciences. Golden Globes® are the registered trademark and service mark of the Hollywood Foreign Press.
If you do a comment….please ignore the email address and website section.
260 total views, 0 views today
(Visited 202 times)