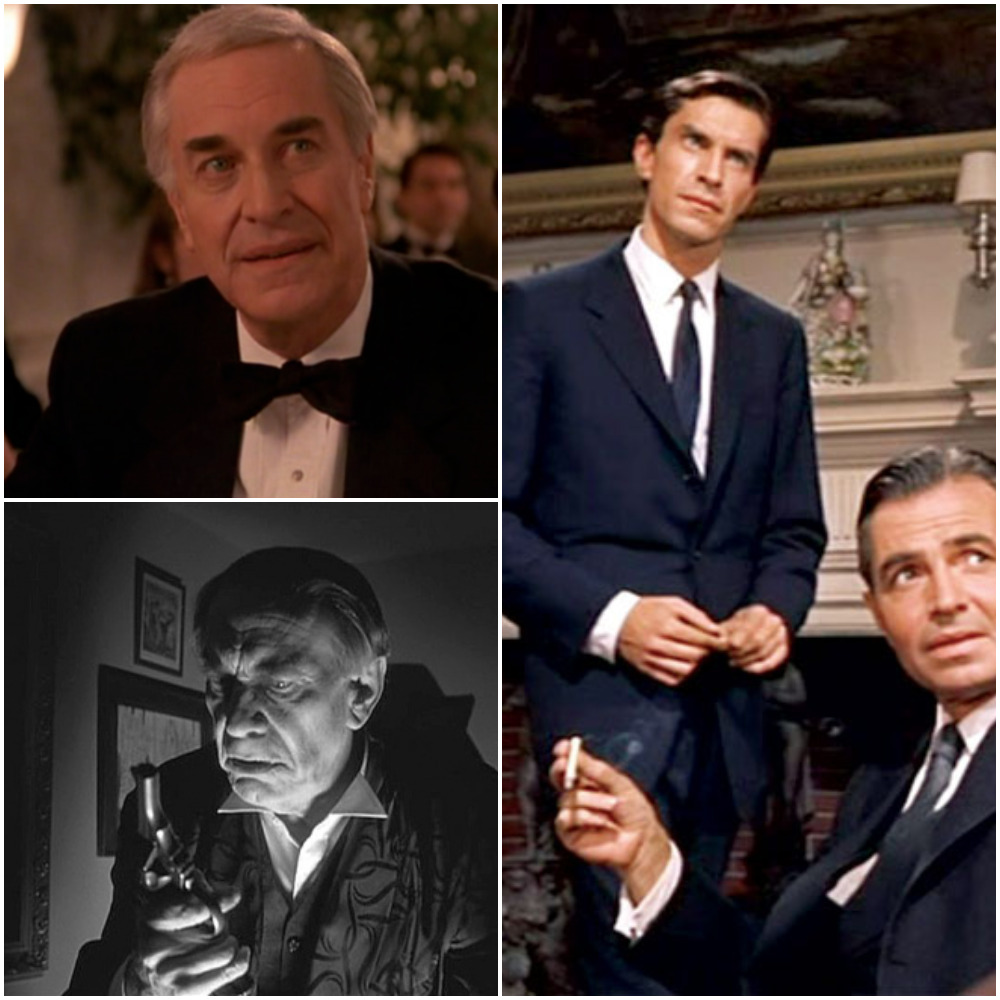 Want to know the best Martin Landau movies?  How about the worst Martin Landau movies?  Curious about Martin Landau box office grosses or which Martin Landau movie picked up the most Oscar® nominations? Need to know which Martin Landau movie got the best reviews from critics and audiences and which ones got the worst reviews? Well you have come to the right place….because we have all of that information.
After a pretty hectic Sunday I sat down in front of the computer….and the very first website I looked at, informed me that Oscar® winning actor Martin Landau had passed away today.   All my life, no matter how many movies Landau made…..he has always been…."the guy from North by Northwest".  That movie was one of my late dad's all-time favorite movies.  That has always given me a connection to Mr. Landau. His passing is a reminder of my dad's passing.  Luckily Eva Marie Saint is still around.
Another Landau memory I have involves Samuel L. Jackson.  Back in 1994, I was blown away by Pulp Fiction.  When it came time for the Oscars®….I was convinced Jackson was going to be the Best Supporting Actor winner.  When they announced that Landau was the winner, here is what I remember yelling at the television.  "They ripped off Jackson…this is a load of crap…those Academy idiot voters do not know what the hell they are doing!"  Well…..I admit…..that I held a grudge for a few years…and refused to watch Landau in Ed Wood.   After a few years, I finally watched Ed Wood. I quickly realized that Landau's performance as Bela Lugosi was sensational.  After the movie ended….I told myself….well I guess those Academy voters are not so dumb after all.
His IMDb page shows 177 acting credits from 1953-2018. This page will rank 31 Martin Landau (1928-2017) movies from Best to Worst in six different sortable columns of information. This was all of the movies in our database….so we know 31 movies does not represent his entire movie career.
Martin Landau Movies Can Be Ranked 6 Ways In This Table
The really cool thing about this table is that it is "user-sortable". Rank the movies anyway you want.
Sort Martin Landau movies by co-stars of his movies.
Sort Martin Landau movies by adjusted domestic box office grosses using current movie ticket cost (in millions)
Sort Martin Landau movies by by domestic yearly box office rank
Sort Martin Landau movies how they were received by critics and audiences.  60% rating or higher should indicate a good movie.
Sort by how many Oscar® nominations each Martin Landau movie received and how many Oscar® wins each Martin Landau movie won.
Sort Martin Landau movies by Ultimate Movie Rankings (UMR) Score.  UMR Score puts box office, reviews and awards into a mathematical equation and gives each movie a score.
Use the search and sort button to make this page very interactive.
R
Movie (Year)
UMR Co-Star Links
Adj. B.O. Worldwide (mil)
Review
Oscar Nom / Win
UMR Score
R
Movie (Year)
UMR Co-Star Links
Actual B.O. Domestic (mil)
Adj. B.O. Domestic (mil)
Adj. B.O. Worldwide (mil)
B.O. Rank by Year
Review
Oscar Nom / Win
UMR Score
S
1
North by Northwest (1959)
Cary Grant &
Directed by Alfred Hitchcock
19.20
286.3
461.40
7
93
03 / 00
98.4
2
Cleopatra (1963)


AA Best Picture Nom

Elizabeth Taylor &
Richard Burton
57.80
602.6
602.60
1
52
09 / 04
97.0
3
The X Files (1998)
David Duchovny &
Gillian Anderson
83.90
160.5
160.50
22
68
00 / 00
88.8
4
The Greatest Story Ever Told (1965)
John Wayne
18.80
165.5
239.20
11
50
05 / 00
83.4
5
Crimes and Misdemeanors (1989)


AA Best Supp Actor Nom

Woody Allen
18.30
41.2
41.20
58
87
03 / 00
82.6
6
Nevada Smith (1966)
Steve McQueen
13.80
112.1
112.10
22
66
00 / 00
80.6
7
Ed Wood (1994)


AA Best Supp Actor Win

Johnny Depp &
Directed by Tim Burton
5.90
12.9
12.90
137
84
02 / 02
76.4
9
The Gazebo (1959)
Glenn Ford &
Debbie Reynolds
5.30
79.0
79.00
45
69
01 / 00
76.2
8
Tucker: The Man and His Dream (1988)


AA Best Supp Actor Nom

Jeff Bridges
19.70
42.9
42.90
49
79
03 / 00
76.2
10
Frankenweenie (2012)
Winona Ryder
35.30
39.8
75.60
88
81
01 / 00
75.3
712 total views, 0 views today
(Visited 1,756 times)