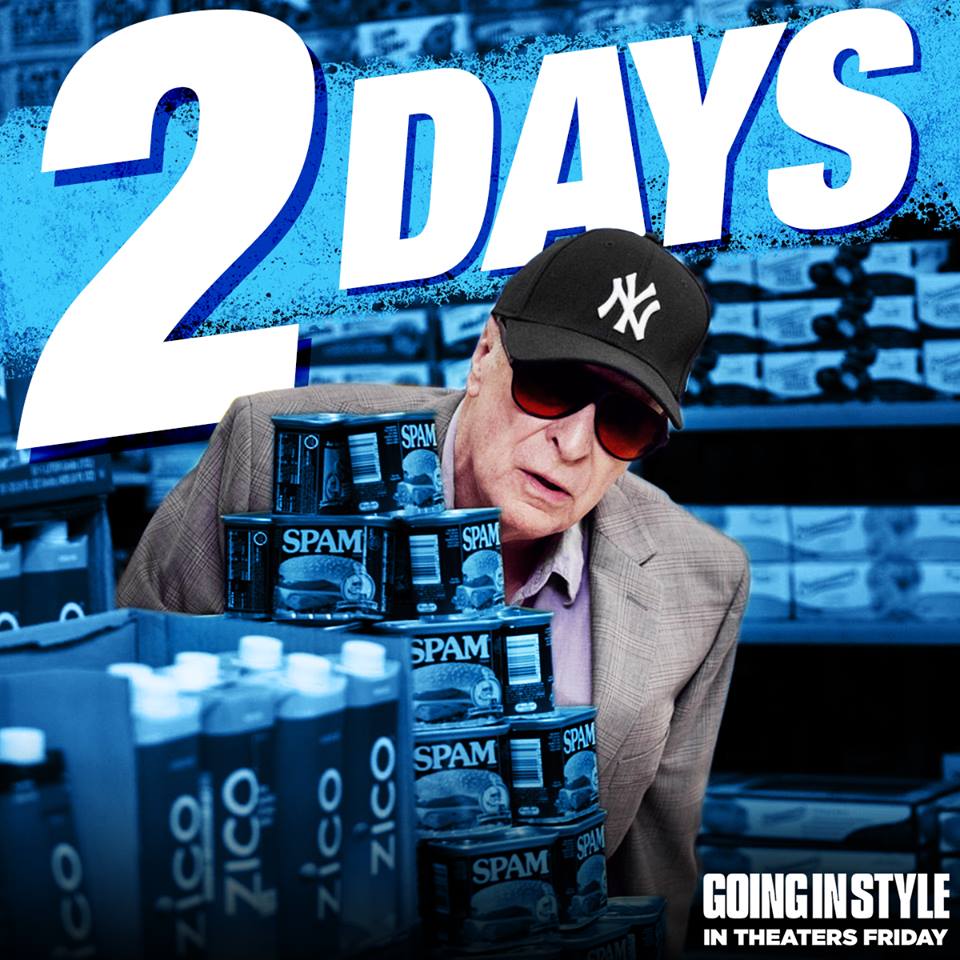 Want to know the best Michael Caine movies?  How about the worst Michael Caine movies?  Curious about Michael Caine's box office grosses or which Michael Caine movie picked up the most Oscar® nominations? Need to know which Michael Caine movie got the best reviews from critics and audiences? Well you have come to the right place….because we have all of that information.
My father introduced me to Michael Caine (1933-) in the movie The Man Who Would Be King. Since that 1975 movie I have followed his career very closely. I am probably one of the few people on Earth who not only saw The Swarm at the theater but also Beyond the Poseidon Adventure at the theater. After years of struggling as an actor, in the mid 1960s he finally became a star with the British films Zulu, Alfie, and Ipcress Files. Since then he has starred in roughly 90 movies.  Over the years Caine has received 6 Oscar® nominations and 2 Oscar® wins.  Not only is he still popular after a 65 year career but he is still appearing in some the biggest movies out there (Inception, Batman trilogy). Currently he is director Christopher Nolan's good luck charm. Caine has appeared in the last 6 Nolan films.
His IMDb page shows 163 acting credits from 1950-2017.  In the table below, Ultimate Movie Rankings ranks 92 of his movies in 6 different sortable columns.  Television roles, cameos, shorts and straight to DVD movies were not included in the rankings.
Michael Caine Movies Can Be Ranked 6 Ways In This Table
The really cool thing about this table is that it is "user-sortable". Rank the movies anyway you want.
Sort Michael Caine movies by co-stars of his movies
Sort Michael Caine movies by adjusted domestic box office grosses using current movie ticket cost
Sort Michael Caine movies by yearly dometic box office rank or trivia
Sort Michael Caine movies how they were received by critics and audiences.  60% rating or higher should indicate a good movie
Sort by how many Oscar® nominations and how many Oscar® wins each Michael Caine movie received.
Sort Michael Caine movies by Ultimate Movie Rankings (UMR) Score.  UMR Score puts box office, reviews and awards into a mathematical equation and gives each movie a score.
Blue Link in Co-Star column will take you to that star's UMR movie page
Stats and Possibly Interesting Things From The Above Michael Caine Table
17 of Michael Caine's movies crossed the magical $100 million mark.  That is a percentage of 18.68% of his movies listed.  His biggest box office hit is The Dark Knight (2008)
An average Michael Caine movie grosses $64.60 million in adjusted box office gross.
Using RottenTomatoes.com's 60% fresh meter.  50 of Michael Caine's movies are rated as good movies…or 54.94% of his movies.  His highest rated movie is The Dark Knight (2008).  His lowest rated movie is Jaws: The Revenge (1987).
21 of Michael Caine's movies received at least one Oscar® nomination in any category…..or 23.07% of his movies.
6 of Michael Caine's movies won at least one Oscar® in any category…..or 6.59% of his movies.
Michael Caine has appeared in 4 movies that were nominated for a Best Picture Oscar®….1966's Alfie, 1987's Hannah and Her Sisters, 1999's The Cider House Rules and 2010's Inception.
An average Ultimate Movie Rankings (UMR) Score is 40.00.  34 of Michael Caine's movies scored higher that average….or 37.36% of his movies.  Inception (2010) got the highest UMR Score….The Hand (1981) got the lowest UMR Score.
My Personal Top Ten Michael Caine Movies In Alphabetical Order
#1 Batman Begins (2005)…Caine has a much bigger part in the first part of Christopher Nolan's trilogy…so I tend to watch Batman Begins more often than the Dark Knight movies.
#2 A Bridge Too Far (1977) ….One of the last epic war movies, an all-star cast that has some humor while telling the true story of World War II's Operation: Market Garden. I watch this movie at least once a year.
#3 Children of Men (2006) … Caine has a supporting role in this movie about a future were babies are no longer being born…Clive Owen is also awesome in the lead role.
#4 Deathtrap (1982) ….Based on a stage play, Caine is outstanding as a famous writer who is suffering from writer's block. Has an unusual twist in the middle of the movie. A nice companion movie to 1972's Sleuth.
#5 Dirty Rotten Scroundrels (1988)….Caine and Steve Martin play dueling con men in this very funny remake of the Marlon Brando and David Niven film Bedtime Stories.
#6 The Man Who Would Be King (1975) …You get Caine, Sean Connery and legendary director John Huston in this adventure film that almost starred Humphrey Bogart and Clark Gable back in the 1950s.
#7 The Prestige (2006)….Caine's 2nd of 5 movies with director Christopher Nolan. Caine plays the middle man as Christian Bale and Hugh Jackman wages in a brutal personal conflict.
#8 Secondhand Lions (2003)…Caine and Robert Duvall play very eccentric uncles to Haley Joel Osment in this comedy drama. I laughed for days at the ending at this almost forgotten gem of a movie.
#9 Sleuth (1972)….Caine goes toe to toe with Sir Laurence Olivier as movie characters and in acting ability. Both men got Oscar® nominations for Best Actor for their roles in Sleuth. Avoid the 2007 remake that also stars Caine as it is pretty horrible.
#10 Zulu (1964)….Caine's first big break came in this excellent movie. Although he had appeared in many movies prior to Zulu…it got the credit of Introducing Michael Caine. The success of Zulu helped him get his Alfie role and then he never looked back again.
#11 Interesting to me… I have seen 77 of the 86 movies listed on this table….or 89.53% of his movies.
Academy Award® and Oscar® are the registered trademarks of the Academy of Motion Arts and Sciences. Golden Globes® are the registered trademark and service mark of the Hollywood Foreign Press.
If you do a comment….please ignore the email address and website section.
280 total views, 0 views today
(Visited 64,527 times)