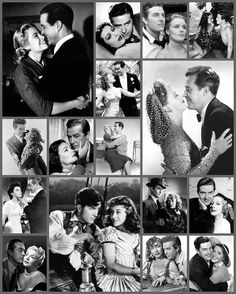 Want to know the best Ray Milland movies?  How about the worst Ray Milland movies?  Curious about Ray Milland box office grosses or which Ray Milland movie picked up the most Oscar® nominations? Need to know which Ray Milland movie got the best reviews from critics and audiences? Well you have come to the right place….because we have all of that information.
Ray Milland (1905-1986) was a Welsh Oscar® winning actor and director.   Milland's movie career spanned over 7 decades. His IMDB page shows 176 credits from 1928-1985. This page will rank 96 Ray Milland movies from Best to Worst in six different sortable columns of information.  His television appearances, cameos, uncredited and movies not released in North America were not included in the rankings.

Drivel part of the page:  This Ray Milland page comes from a request by Chris.  It is safe to say it was a pain in the ass to put together.  We blame his very long and very productive career and the fact that he made so many movies at Paramount for the amount of effort it took to get this page published.  For the record….Milland has 96 movies listed on this page, 46 television roles, 9 uncredited roles, and 13 movies not released in North America.  That is a grand total of 164…which means there are still 12 movies that we were unable to find box office grosses on.  As it stands now….Milland's 96 movies is the biggest page by an individual performer in our database.  Ok…we are done complaining…on to the massive table.
Ray Milland Movies Can Be Ranked 6 Ways In This Table
The really cool thing about this table is that it is "user-sortable". Rank the movies anyway you want.
Sort Ray Milland movies by co-stars of his movies
Sort Ray Milland movies by adjusted domestic box office grosses using current movie ticket cost (in millions)
Sort Ray Milland movies by domestic yearly box office rank
Sort Ray Milland movies how they were received by critics and audiences.  60% rating or higher should indicate a good movie
Sort by how many Oscar® nominations each Ray Milland movie received and how many Oscar® wins each Ray Milland movie won.
Sort Ray Milland movies by Ultimate Movie Ranking (UMR) Score.  UMR Score puts box office, reviews and awards into a mathematical equation and gives each movie a score.
Stats and Possibly Interesting Things From The Above Ray Milland Table
Twenty-six Ray Milland movies crossed the magical $100 million domestic gross mark.  That is a percentage of 27.08% of his movies listed. Love Story (1970) is his biggest box office hit.
An average Ray Milland movie grosses $85.10 million in adjusted box office gross.
Ray Milland's career adjusted domestic gross is $8.16 billion.
Using RottenTomatoes.com's 60% fresh meter.  57 Ray Milland movies are rated as good movies…or 59.37% of his movies.  Beau Geste (1939) is his highest rated movie while The Thing With Two Heads (1972) is lowest rated movie.
Seventeen Ray Milland movies received at least one Oscar® nomination in any category…..or 17.70% of his movies.
Three Ray Milland movies won at least one Oscar® in any category…..or 3.2% of his movies.
An average Ultimate Movie Ranking (UMR) Score is 40.00.  44 Ray Milland movies scored higher that average….or 45.83% of his movies.  The Lost Weekend (1945) got the the highest UMR Score while The Thing With Two Heads (1972) got the lowest UMR Score.
Possibly Interesting Facts About Ray Milland
1. Alfred Reginald Jones was born in Neath, Wales in 1907.
2. Got his stage name of Milland from the Mill lands area of his Welsh home town of Neath
3.  When working on 1941's I Wanted Wings, Ray Milland went up with a pilot to test a plane for filming. While up in the air, Milland decided to do a parachute jump (being an avid amateur parachutist) but, just before he could disembark, the plane began to sputter and the pilot said not to jump as they were running low on gas and he needed to land. Well, once on the ground and in the hangar, Ray began to tell his story of how he had wanted to do a jump. As he told the story, the color ran out of the costume man's face. When asked why, he told Ray that the parachute he had worn up in the plane was "just a prop". There had been no parachute.
4.  Ray Milland was only nominated for one Oscar®….but he made it count…as he won the Best Actor Oscar® for 1945's The Lost Weekend.
5.  Ray Milland's Oscar® acceptance speech was only 10 words long…. "Thank you. Thank you very much indeed. I'm greatly honored." ..obviously one of the shortest speeches ever.
6. Ray Milland tried to enlist in the U.S. Army Air Forces during World War II, but was rejected due to an "impaired left hand".
7. Ray Milland was married one time and had 2 children.  He was married to Muriel Frances Weber from 1932 to his death in 1986.
8. Ray Milland's biggest box office hit was 1970's Love Story.  When looking at all-time adjusted domestic box office totals….. Love Story sits in 37th place.
Check out Ray Milland's career compared to current and classic actors.  Most 100 Million Dollar Movies of All-Time.
Academy Award® and Oscar® are the registered trademarks of the Academy of Motion Arts and Sciences. Golden Globes® are the registered trademark and service mark of the Hollywood Foreign Press.
If you do a comment….please ignore the email address and website section.
342 total views, 0 views today
(Visited 6,960 times)