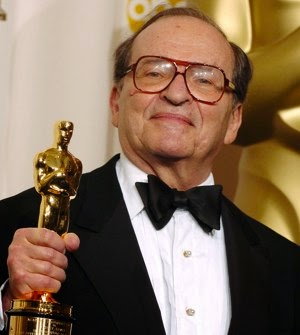 Want to know the best Sidney Lumet movies?  How about the worst Sidney Lumet movies?  Curious about Sidney Lumet box office grosses or which Sidney Lumet movie picked up the most Oscar® nominations? Need to know which Sidney Lumet movie got the best reviews from critics and audiences and which got the worst reviews? Well you have come to the right place….because we have all of that information.
Sidney Lumet (1924-2011) is a 5-time Oscar® nominated writer, producer and director. He received a Honorary Oscar® in 2005.  His IMDb page shows over 73 directing credits from 1952-2007. This page ranks 43 Sidney Lumet movies from Best to Worst in six different sortable columns of information. Television shows, shorts, video games and documentaries were not included in the rankings.
Sidney Lumet Movies Can Be Ranked 6 Ways In This Table
Sort Sidney Lumet movies by co-stars of his movies.
Sort Sidney Lumet movies by adjusted domestic box office grosses using current movie ticket cost (in millions)
Sort Sidney Lumet movies by yearly box office rank
Sort Sidney Lumet movies how they were received by critics and audiences.  60% rating or higher should indicate a good movie.
Sort by how many Oscar® nominations each Sidney Lumet movie received and how many Oscar® wins each Sidney Lumet movie won.
Sort Sidney Lumet movies by Ultimate Movie Rankings (UMR) Score.  UMR Score puts box office, reviews and awards into a mathematical equation and gives each movie a score.
R
Movie (Year)
UMR Co-Star Links
Adj. B.O. Worldwide (mil)
Review
Oscar Nom / Win
UMR Score
R
Movie (Year)
UMR Co-Star Links
Actual B.O. Domestic (mil)
Adj. B.O. Domestic (mil)
Adj. B.O. Worldwide (mil)
B.O. Rank by Year
Review
Oscar Nom / Win
UMR Score
S
1
Network (1976)


AA Best Picture Nom




AA Best Director Nom

William Holden &
Faye Dunaway
42.20
177.7
177.70
12
91
10 / 04
99.6
2
Dog Day Afternoon (1975)


AA Best Picture Nom




AA Best Director Nom

Al Pacino &
John Cazale
68.20
298.3
298.30
4
89
06 / 01
99.3
3
The Verdict (1982)


AA Best Picture Nom

Paul Newman &
James Mason
68.30
208.5
208.50
10
86
05 / 00
99.1
4
Murder on the Orient Express (1974)
Ingrid Bergman &
Sean Connery
58.00
278.0
278.00
6
78
06 / 01
97.2
5
Serpico (1973)
Al Pacino &
John Randolph
29.80
151.0
151.00
13
89
02 / 00
96.1
6
12 Angry Men (1957)


AA Best Picture Nom




AA Best Director Nom

Henry Fonda &
Lee J. Cobb
2.90
45.8
45.80
80
95
01 / 00
90.5
7
The Pawnbroker (1965)
Rod Steiger
6.80
59.4
59.40
46
83
01 / 00
80.8
8
Fail-Safe (1964)
Henry Fonda &
Walter Matthau
5.10
49.1
49.10
52
86
00 / 00
80.0
9
The Hill (1965)
Sean Connery &
Ossie Davis
2.50
22.0
22.00
84
89
00 / 00
76.4
10
Long Day's Journey into Night (1962)
Katharine Hepburn &
Jason Robards
2.20
25.9
25.90
87
85
01 / 00
74.7
Stats and Possibly Interesting Things From The Above Sidney Lumet Table
Five Sidney Lumet movies crossed the magical $100 million domestic gross mark.  That is a percentage of 11.63% of his movies listed. Dog Day Afternoon (1975) is his biggest box office hit.
An average Sidney Lumet movie grosses  $47.90 million in adjusted box office gross.
Using RottenTomatoes.com's 60% fresh meter.  27 Sidney Lumet movies are rated as good movies…or 62.79% of his movies.  12 Angry Men (1957) is his highest rated movie while Lovin' Molly (1974) is his lowest rated movie.
Twelve Sidney Lumet movies received at least one Oscar® nomination in any category…..or 27.90% of his movies.
Three Sidney Lumet movies won at least one Oscar® in any category…..or 6.97% of his movies.
An average Ultimate Movie Rankings (UMR) Score is 40.00.  14 Sidney Lumet movies scored higher that average….or 32.53% of his movies.  Dog Day Afternoon (1975) got the the highest UMR Score while Garbo Talks (1984) got the lowest UMR Score.
Possibly Interesting Facts About Sidney Lumet
1. Sidney Arthur Lumet was born in Philadelphia, Pennsylvania in 1924.
2. Sidney Lumet served the United States Army as a radar technician in the Far East during World War II.
3. Sidney Lumet began his directorial career in Off-Broadway productions, then became a highly respected TV director. His first movie was 1957's 12 Angry Men  12 Angry Men is currently ranked as the 5th best movie on IMDb.com.
4. Sidney Lumet was nominated for 5 Oscars® (4 directing & 1 writing) and 6 Golden Globes® (all for directing).  He won the Golden Globe® for 1976's Network.
5. Sidney Lumet's Honorary Oscar® was for his "brilliant services to screenwriters, performers, and the art of the motion picture."

6. Sidney Lumet was considered "an actor's director".  Want proof?  Lumet's movies earned a combined 41 Oscar® nominations.  18 of those nominations was acting nominations.
7. Sidney Lumet directed 17 different actors in Oscar®-nominated performances: Katharine Hepburn, Rod Steiger, Al Pacino (two times), Ingrid Bergman, Albert Finney, Chris Sarandon, Faye Dunaway, Peter Finch, Beatrice Straight, William Holden, Ned Beatty, Peter Firth, Richard Burton, Paul Newman, James Mason, Jane Fonda and River Phoenix. Bergman, Dunaway, Finch and Straight won oscars for their performances in one of Lumets movies.
8. Sidney Lumet was married 4 times and had two children.  His daughter, Amy Lument, is a movie producer while his daughter, Jenny Lument is an actress.

9. Sidney Lumet directed Sean Connery 5 times.  He was one of Connery's favorite directors.  Lumet directed James Mason and Jack Warden 4 times.  Lumet directed Henry Fonda 3 times as well as Henry's daughter Jane once.  Lumet was one of the first people to use Bruce Willis in a movie.  In the following You Tube video you get Saw's Jigsaw and Die Hard's John McClane behind and to the right of Paul Newman.
10. Check out Sidney Lumet's career compared to current and classic actors.  Most 100 Million Dollar Movies of All-Time.
Just for Bob: According to Roger Ebert, Sidney Lumet had a theory about why Marlon Brando's performances were so uneven. In a review of a bad film starring Brando, Ebert outlined this idea in detail: Lumet said that on the first scene he filmed for any director, Brando would do exactly two takes. In one of the takes, Brando would be putting technical skill and background research into his reading, and in the other he would simply recite his lines as blandly as possible. If the director used the bland take, Brando would proceed to sleepwalk though his performance for the entirety of filming.
Academy Award® and Oscar® are the registered trademarks of the Academy of Motion Arts and Sciences.  Golden Globe® is a registered trademark of the Hollywood Foreign Press.
For comments….all you need is a name and a comment….please ignore the rest.
481 total views, 0 views today
(Visited 14,492 times)