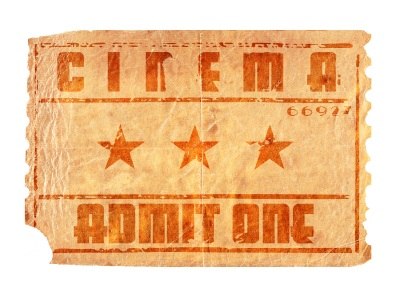 Star Wars: The Force Awakens (2015) is now the number one movie when it comes to North America box office grosses.  The box office success of Star Wars 7 has been incredible.  But when you look at the all-time North America ticket sales leaders…..Star Wars: The Force Awakens has not even cracked the Top 10.  When looking at other Star Wars movies, part 7 sits in 3rd place….and will probably not catch Empire Strikes Back.  It has no chance to catch the original Star Wars.  It would still need to sell ANOTHER 80 million tickets.  When Star Wars was released in 1977….a movie ticket cost $2.23.  When Star Wars: The Force awakens a movie ticket cost $8.43.
So with Star Wars 7 generating all of this talk as the biggest box office hit of all-time….we figured it would be interesting to look at the top ticket selling movies of all-time.  The following table shows all the movies in our database that sold more than 40 million tickets in North America.  If you compare our table to Box Office Mojo's Adjusted For Inflation Leaders you will see some differences.  Box Office Mojo is awesome when looking at movies from 1982 to today.  Easily the best source on the internet.  Movies made before 1980 are not the strength of Box Office Mojo…as they often use box office rentals versus box office grosses.
We love our database…but we acknowledge it only has about 20% of the movies made.  That leaves a heck of a lot of movies not in our database.  So our table is not complete…but it is still fun to look at.  Another thing that has to be mentioned….is back in the cave man days….before home entertainment was so big….a major box office hit would get re-released many many times.  Gone With The Wind was released 14 different times.  The Disney classics were released as each new generation came along.  Obviously that helped make some of these movies rank very high in the rankings.  So now all of that exposition is done….on to the table.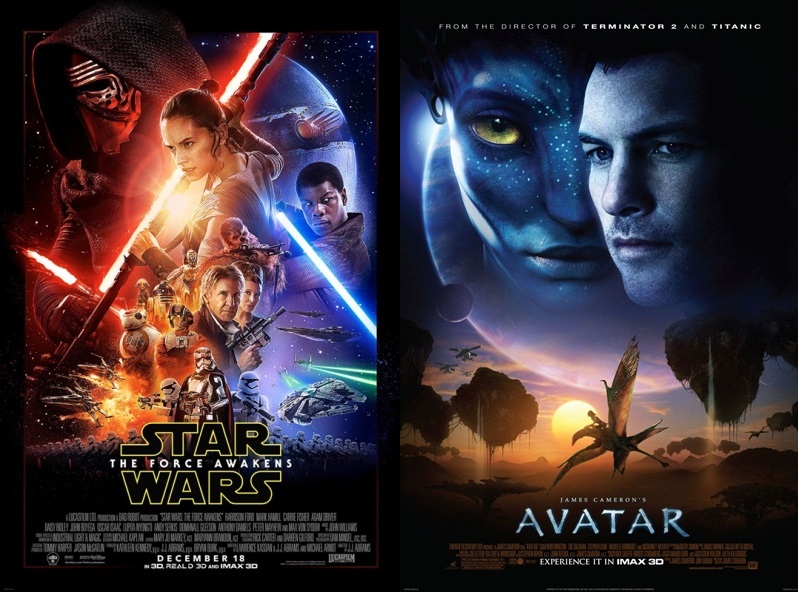 All Time Top Ticket Selling Movies Can Be Sorted 3 Ways In This Table
The really cool thing about this table is that it is "user-sortable". Rank the movies anyway you want.
Sort All Time Top Ticket Selling movies by the stars of the movie
Sort All Time Top Ticket Selling movies by how many tickets the movie sold
Sort All Time Top Ticket Selling movies by how much they earned in adjusted domestic box office
Use the search button to pull out the 13 Walt Disney animated classics or the 10 Harrison Ford movies….or any combination you want to see…it makes using the table a lot more fun.
Something new….if you see a link in the star of the movie column….that links takes you to that person's UMR page
I know when to update this page….when ever a current movie reaches the $337.20 domestic mark that means it has reached the mighty 40 million tickets sold mark.  In 2015 5 movies reached that mark….with a 6th movie (Minions) just barely missing.
98 total views, 30 views today
(Visited 14,494 times)