Want to know the best Laurel and Hardy movies?  How about the worst Laurel and Hardy movies?  Curious about Laurel and Hardy box office grosses or which Laurel and Hardy movie picked up the most Oscar® nominations? Need to know which Laurel and Hardy movie got the best reviews from critics and audiences and which got the worst reviews? Well you have come to the right place….because we have all of that information.
Recently Ultimate Movie Ranking page asked the question…."Which Screen Duo was the most successful of all-time when looking at box office grosses?"  The answer turned out to be the Screen Duo team of Bud Abbott and Lou Costello.   Lots of people suggested Laurel and Hardy….but at the time we did not have box office totals for many of their movies…so we could not include them.    Now that we have box office numbers for Stan and Ollie….you will see they finished in 2nd place when looking at the greatest Screen Duos of all-time….so everybody that answered Laurel and Hardy…..good job!
Laurel and Hardy made many short films in their career.  The following table only looks at their 27 full length movies.   The movies are ranked from Best to Worst in six different sortable columns of information.  You can decide which is the best way to rank their movies……just pick the category and sort the results.
Laurel and Hardy Movies Can Be Ranked 6 Ways In This Table
The really cool thing about this table is that it is "user-sortable". Rank the movies anyway you want.
Sort Laurel and Hardy movies by co-stars of their movies.
Sort Laurel and Hardy movies by adjusted domestic box office grosses using current movie ticket cost
Sort Laurel and Hardy movies by domestic box office rank by year
Sort Laurel and Hardy movies how they were received by critics and audiences.  60% rating or higher should indicate a good movie.
Sort Laurel and Hardy movies by how many Oscar® nominations and Oscar® wins their movies received.
Sort Laurel and Hardy movies by Ultimate Movie Rankings (UMR) Score.  UMR Score puts box office, reviews and awards into a mathematical equation and gives each movie a score.
R
Movie (Year)
UMR Co-Star Links
Adj. B.O. Worldwide (mil)
Review
Oscar Nom / Win
UMR Score
R
Movie (Year)
UMR Co-Star Links
Actual B.O. Domestic (mil)
Adj. B.O. Domestic (mil)
Adj. B.O. Worldwide (mil)
B.O. Rank by Year
Review
Oscar Nom / Win
UMR Score
S
1
Sons of the Desert (1933)
Charley Chase
3.70
145.1
145.10
15
83
00 / 00
92.1
2
Babes in Toyland (1934)
Virginia Karns
3.10
122.6
122.60
14
80
00 / 00
88.5
3
Hollywood Revue (1929)


AA Best Picture Nom

Joan Crawford &
Norma Shearer
4.90
125.0
198.20
8
59
01 / 00
88.4
4
The Rogue Song (1930)
Lawrence Tibbett
2.50
113.7
113.70
26
73
01 / 00
84.6
5
Way Out West (1937)
Sharon Lynn
2.50
84.9
84.90
93
83
00 / 00
84.5
6
Pack Up Your Troubles (1932)
Don Dillaway
2.70
112.1
112.10
18
73
00 / 00
84.0
7
Pardon Us (1931)
June Marlowe
2.70
115.6
115.60
26
69
00 / 00
82.6
8
Block-Heads (1938)
James Finlayson
2.30
77.6
77.60
93
80
01 / 00
82.2
9
The Bohemian Girl (1936)
Thelma Todd
3.00
106.0
106.00
62
69
00 / 00
80.8
10
Our Relations (1936)
Alan Hale
2.20
77.1
77.10
89
75
00 / 00
79.3
Stats and Possibly Interesting Things From The Above Laurel and Hardy Table
Seven Laurel and Hardy movies crossed the magical $100 million domestic gross mark.  That is a percentage of 25.92% of their movies listed.  Sons of the Desert (1933) was their biggest box office ht when looking at adjusted domestic box office gross.
An average Laurel and Hardy movie grosses $76.22 million in adjusted box office gross.
Using RottenTomatoes.com's 60% fresh meter.  19 Laurel and Hardy' movies are rated as good movies…or 73.07% of their movies. Sons of the Desert (1933) is their highest rated movie while Hollywood Party (1934) was their lowest rated movie.
Three Laurel and Hardy movies received Oscar® nominations or 11.11% of their movies
Zero Laurel and Hardy movies won an Oscar® or 0.00% of their movies
An "good movie"  Ultimate Movie Ranking  (UMR) Score is 60.00 or higher.  17 Laurel and Hardy movies scored higher than that UMR score….or 62.96% of their movies. Sons of the Desert (1933) got the the highest UMR Score while Utopia (1951) got the lowest UMR Score.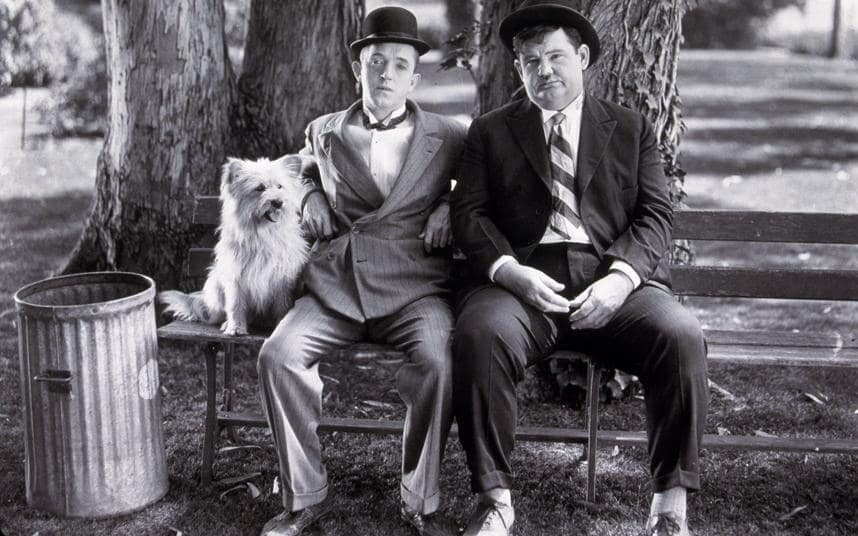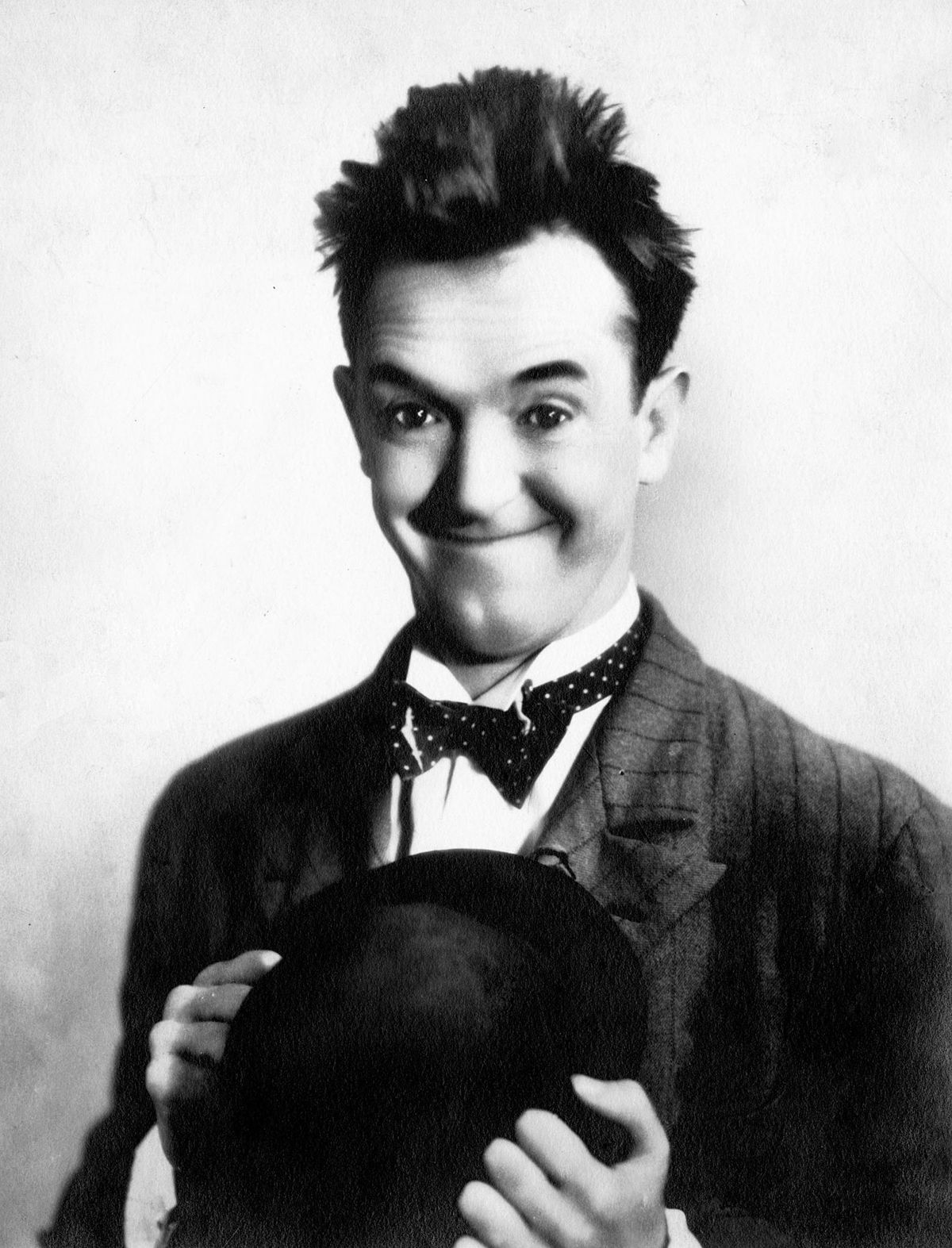 Stan Laurel was born in Ulverston, Lancashire in north west England in 1890.  He joined Fred Karno's troupe of actors in 1910 with the stage name of "Stan Jefferson"; the troupe also included a young Charlie Chaplin.  Chaplin and Laurel arrived in the United States on the same ship.  Both ended up in Hollywood making comic shorts.  Laurel began working with Oliver Hardy in 1927.  They quickly became friends and that friendship really showed up on movie screens. They would quickly become some of the biggest stars working in Hollywood.  Laurel was married 5 times and had two children.  Laurel was given a Honorary Oscar® in 1961.  He passed away on February 23rd, 1965.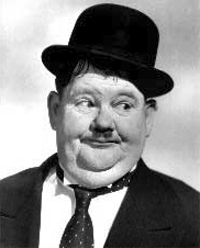 Oliver Hardy was born in Harlem, Georgia in 1892.  In 1910, when a movie theater opened in Hardy's hometown of Milledgeville, he became the projectionist, ticket taker, janitor, and manager. He soon became obsessed with the new motion picture industry and was convinced that he could do a better job than the actors he saw….turns out he was correct.   After appearing in a few shorts with Stan Laurel in 1927.  Leo McCarey, realizing the audience reaction to the two, began intentionally teaming them together. This led to the start of a Laurel and Hardy series later that year. Hardy was married three times and no children.  He passed away on August 7th, 1957.
Steve Lensman's Laurel and Hardy You Tube Video
Check out the Laurel and Hardy movie career compared to current and classic actors.  Most 100 Million Dollar Movies of All-Time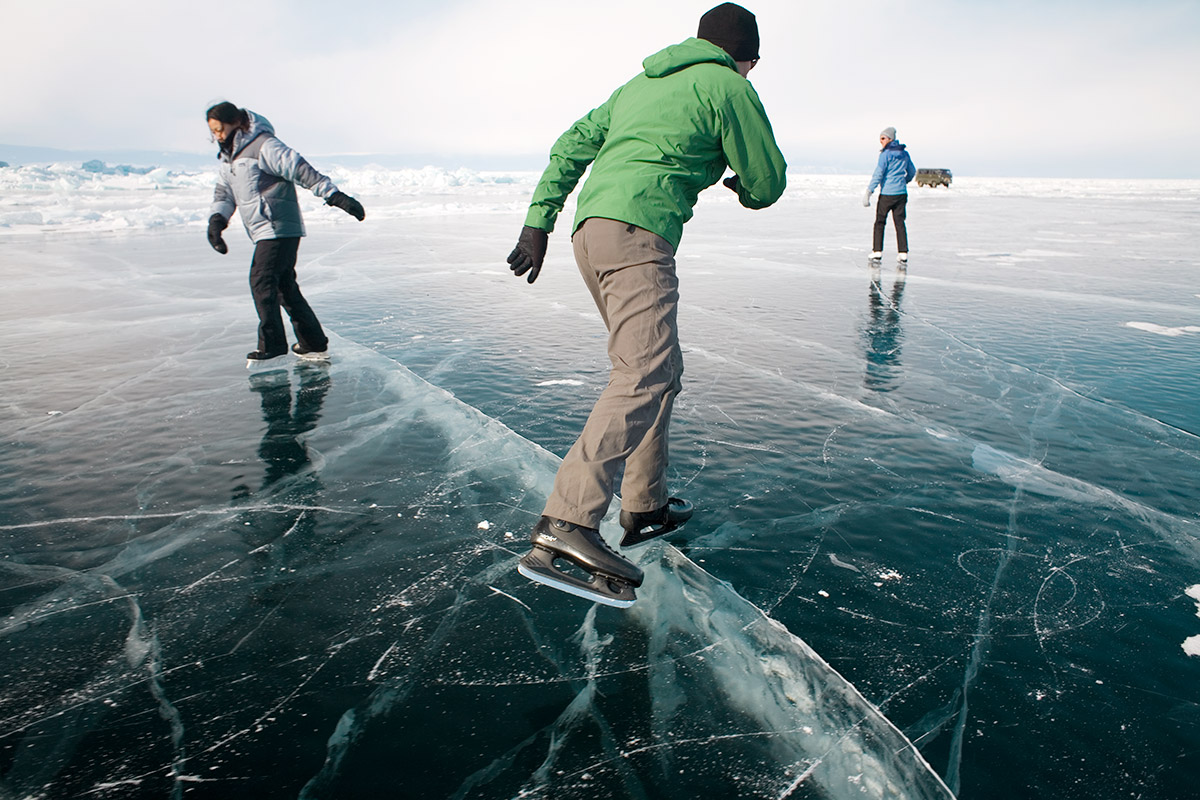 Be aware.  Normally we have some great resources for classic box office grosses.  In this case we had to rely on the Harrison Reports for most of our estimated grosses.   We like the Harrison Reports, but they are not our favorite source.  Usually we feel pretty good in our calculations.  That is not the case on this page.   After years of looking, we have determined Laurel and Hardy grosses are nowhere to be found.  So going with the "something is better than nothing" approach, we decided to finally show our estimated Laurel and Hardy box office grosses.   But we freely admit…we are standing on cracked ice on this page.
Academy Award® and Oscar® are the registered trademarks of the Academy of Motion Arts and Sciences.
For comments….all you need is a name and a comment….please ignore the rest.
865 total views, 0 views today
(Visited 1,097 times)