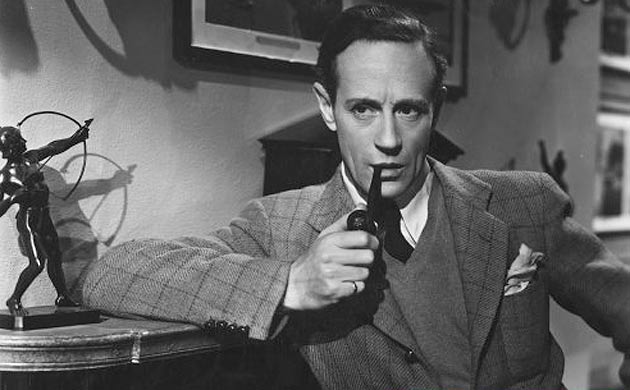 Want to know the best Leslie Howard movies?  How about the worst Leslie Howard movies?  Curious about Leslie Howard's box office grosses or which Leslie Howard movie picked up the most Oscar® nominations? Need to know which Leslie Howard movie got the best reviews from critics and audiences? Well you have come to the right place….because we have all of that information.
Leslie Howard (1893-1943) was an English actor and director.  He is still known today for his role as Ashley Wilkes in the biggest box office hit of all-time…1939's Gone With The Wind.  His IMDb page shows 33 acting credits from 1914-1943. This page will rank 23 Howard movies from Best to Worst in six different sortable columns of information. Cameos, shorts, silent films and some of his early British films were not included in the rankings.
Drivel part of the page:  Joel Hirschhorn's book Rating The Movie Stars (1983) is one of the biggest influences on our movie pages.  In that book, Hirschhorn, took a look at 400 current and classic stars.  He actually ranked Leslie Howard as the 5th best actor of those 400 stars.  He ranked each star's movie on a 1 to 4 star (with 4 stars being the best) basis….and then took an average.  Howard's average was 3.76…which was the 5th best average.  Well this Leslie Howard page is 137th performer that was listed in his book that we now done a page on….only 263 more to go!  FYI…this comes from a request by Søren.

Leslie Howard Movies Can Be Ranked 6 Ways In This Table
The really cool thing about this table is that it is "user-sortable". Rank the movies anyway you want.
Sort Leslie Howard movies by co-stars of his movies
Sort Leslie Howard movies by adjusted domestic box office grosses using current movie ticket cost (in millions)
Sort Leslie Howard movies by adjusted worldwide box office grosses using current movie ticket cost (in millions)
Sort Leslie Howard movies how they were received by critics and audiences.  60% rating or higher should indicate a good movie
Sort by how many Oscar® nominations and how many Oscar® wins each Leslie Howard movie received.
Sort Leslie Howard movies by Ultimate Movie Rankings (UMR) Score.  UMR Score puts box office, reviews and awards into a mathematical equation and gives each movie a score.
Stats and Possibly Interesting Things From The Above Leslie Howard Table
Six Leslie Howard movie crossed the magical $100 million domestic gross mark.  That is a percentage of 26.08% of his movies listed. Gone With The Wind (1939) was his biggest box office hit.
An average Leslie Howard movie grosses $144.20 million in adjusted box office gross.
Using RottenTomatoes.com's 60% fresh meter.  20 of Leslie Howard's movies are rated as good movies…or 86.95% of her movies.  Gone With The Wind (1939) is his highest rated movie while Pygmalion (1938) is his lowest rated movie.
Eight Leslie Howard movies received at least one Oscar® nomination in any category…..or 34.78% of his movies.
Four Leslie Howard movie won at least one Oscar® in any category…..or 17.39% of her movies.
An average Ultimate Movie Ranking (UMR) Score is 40.00.  16 Leslie Howard movie scored higher that average….or 69.56% of his movies. Gone With The Wind (1939) got the the highest UMR Score while Animal Kingdom (1932) got the lowest UMR Score.
Possibly Interesting Facts About Leslie Howard
1. Leslie Howard Steiner was born in Forest Hill, London.  His family changed their name to Stainer when World War 1 started….then he dropped his last name when he started acting.

2. After serving in World War 1….Howard turned towards acting.  He became a Broadway star with is performance in 1927's Her Cardboard Lover.
3. Leslie Howard refused to make 1936's The Petrified Forest when the studio refused to let Humphrey Bogart play the role that Bogart had done on Broadway.  Eventually the studio allowed Bogart to play the part…which turned out to be Bogart's big break in movies.  Bogart was so grateful to Howard that he named his daughter Leslie in Howard's honor
4. Leslie Howard left Hollywood when England and Germany went to war.  Germany felt that Howard was the most dangerous British propagandist.

5.  Leslie Howard was on board Flight #777 of KLM Royal Dutch Airlines- when it was shot down by German fighter planes over the Bay of Biscay….many theories are out there about why the plane was shot down.  One of the most popular is that the Germans thought Winston Churchill was on the plane.
6. Leslie Howard was married one time in his life.  He had two children.

7. Leslie Howard starred in 5 movies that received a Best Picture Oscar® nomination: 1932's Smilin' Through, 1936's Romeo and Juliet, 1938's Pygmalion , 1939's Gone With The Wind and 1942's 9th Parallel.  Gone With The Wind won.

8. Leslie Howard  received 2 acting Oscar® nominations…a Best Actor nomination for 1933's Berkeley Square and 1938's Pygmalion.

9.  Leslie Howard's movies grossed over $3.31 billion in adjusted domestic box office.  His movies earned 31 Oscar® nominations….winning 11 times.
10.  The two Leslie Howard movies that got away…because we could not find box office grosses:  1932's Reserved For Ladies 62.5% critic/audience rating & 1934's The Lady Is Willing 65.5% critic/audience rating.
Check out Leslie Howard's career compared to current and classic actors.  Most 100 Million Dollar Movies of All-Time.

Academy Award® and Oscar® are the registered trademarks of the Academy of Motion Arts and Sciences. 
If you do a comment….please ignore the email address and website section.
611 total views, 0 views today
(Visited 2,063 times)